We all have those times when we just do not want to take off our make-up, when we do not want to have the whole process of taking care of our facial skin. Most of the times we regret it when we make unexpected plans to meet somebody or when somebody is coming over. Thankfully, there is a trick how to revive your skin in really short time.
You'll need:
cosmetic sponge
warm water
cold water
soap (optional)
No matter if you have or don't have make-up on, or if you haven't really cleaned your face for more than a week, this works the same. Of course, this works if you have light make-up on. For heavy make-up it would be better if you took off even one layer (so the sponge wouldn't get dirty and then smudge it all over your face).
Process:
soak the sponge with warm water and start rubbing your face (if you have it, you can include just a bit of soap)
once you think you covered all the places, either soak the sponge with cold water or just put cold water in your hands and cover your whole face with it
How it works?
warm water will relax the skin and it is better for cleaning than cold water
once your face is clean and gentle, cold water will close the pores
also, cold water "removes" wrinkles and gives you "morning freshness" look
The redness should be gone in about 3-5 minutes.
Have in mind this is my experience.


I can not really tell you which sponge I use cause my mom threw away the packing but they are really all the same. If you choose any that looks like the one below, you're good. Do not use the ones which are too smooth.
Also, these sponges are around $2.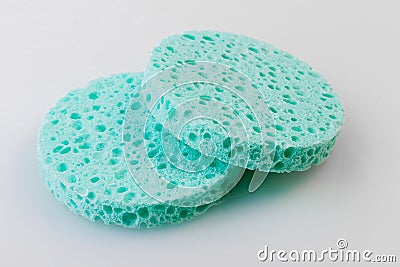 Cosmetic sponge